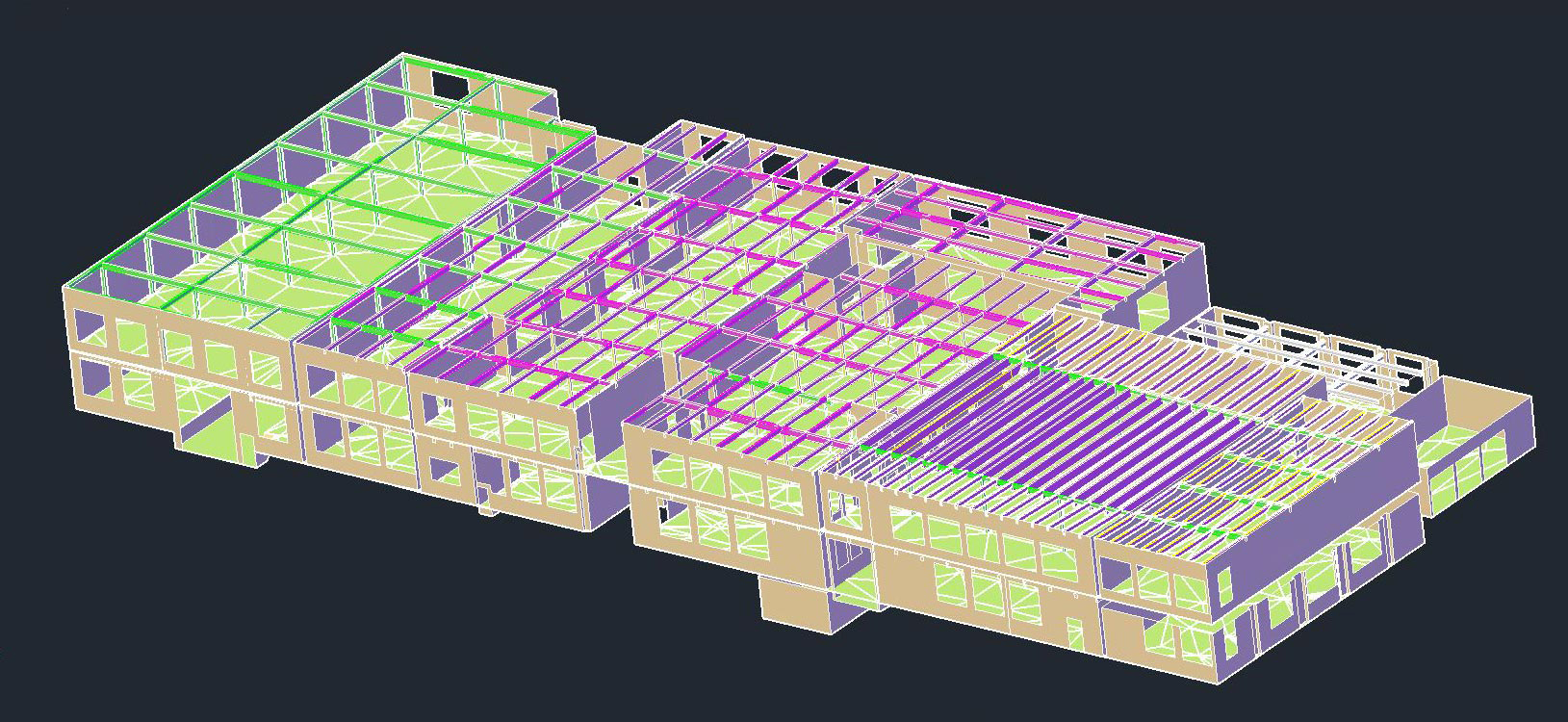 When you think of land surveying, what may come to mind is a surveyor working outdoors with a tripod and GPS equipment. That image is changing as surveying technologies advance and indoor applications for 3D laser scanning become more prevalent.
Laser scanning has become particularly beneficial for interior projects such as building renovations or MEP retrofits. 3D scanners record locations of walls, ceilings, piping systems, mechanical components, duct work, I-beams, and other internal structural elements. And, they do it in extreme detail, capturing millions and sometimes billions of points. The result is a photo-realistic "point cloud" that provides an accurate representation of existing conditions. Designers can extract measurements and modeled features from the cloud, and easily import them into a CAD file. 
With 3D laser scanning, designers have at their fingertips information that accurately depicts what's really going on at the project site. They can view building elements in a virtual reality and apply this visualization to the design. Gone are the days of relying on outdated design plans or questionable "as-builts" that left the project vulnerable to change orders. The amount of data captured — the first time — greatly improves reliability and reduces the likelihood of needing additional measurements later in the design process or nterrupting the construction process.