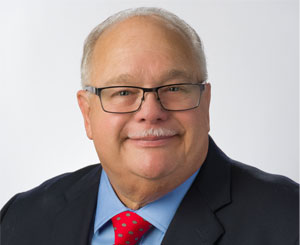 KS Associates is pleased to announce that Vito C. Melilli, P.E., has joined the firm as a Senior Project Manager in our Coastal Engineering Group. The Group provides engineering solutions for all types of waterfront and water-related infrastructure, helping clients plan, design, and manage the construction of projects along Lake Erie and the Lake Erie Watershed.
Vito will work directly with our public and private marine clients, serving as a trusted advisor and providing "The Gold Standard of Care" for coastal engineering assignments. He is experienced in the design and construction of new and rehabilitated harbors, ports, federal navigation channels, piers, breakwaters, and jetties. He is particularly skilled at working with construction contractors to ensure projects are built according to plans, specifications, budgets, and schedules.
Vito joins KS Associates after serving 15 years with the U.S. Army Corps of Engineers (USACE). As Chief of the USACE Buffalo District's Ohio Area Office in Cleveland, Melilli managed, designed, and oversaw the construction of projects along Ohio's northern shoreline. He led projects to restore the Lake Erie shoreline after it suffered damage from Superstorm Sandy; directed dredging projects to maintain safe and navigable waterways for commercial shipping; and was the Operations Manager for Ohio Harbors, responsible for projects aimed at maintaining marine transportation for emergency responsiveness and in support of commercial shipping, fishing, and recreational boating industries.
"Vito could not have joined KS Associates at a better time. Our firm is experiencing an increase in the demand for coastal engineering expertise, and our portfolio of shoreline and nearshore projects is growing," said Lynn S. Miggins, P.E., President of KS Associates. "Vito's comprehensive understanding of the regulatory environment, the marine construction market, and marine-related structural engineering are great assets, and we're excited about sharing them with our clients."