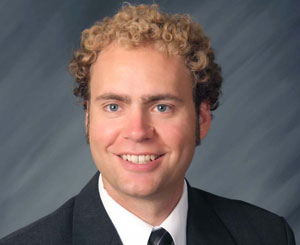 KS Associates is pleased to announce that Mark P. Cencer, P.E., has been promoted to Director of Coastal Engineering Services. In his new role, Mark leads the KS Coastal Engineering Group in providing planning, design, and construction engineering services for all types of waterfront infrastructure, with a focus on projects along the Great Lakes and inland bodies of water throughout Ohio.
According to Lynn S. Miggins, P.E., President of KS Associates, "Mark has a unique combination of attributes that make him ideal for this important leadership role. He has keen insight into the highly specialized coastal engineering discipline, knows how to navigate projects through regulatory processes, and understands the coastal construction market. Mark has what it takes to lead his team in driving successful outcomes for our clients."
John S. Matricardi, P.E., precedes Mark in the leadership role. John, a recognized expert coastal engineer with 43 years of experience, led the creation of the Coastal Engineering Group at KS Associates. He will continue to serve and support KS coastal clients with a laser focus on sustainable, practical and economical solutions to their waterfront challenges.
Since joining KS in 2013, Mark has assumed increasing levels of responsibility, overseeing important waterfront projects for diverse clients. Recent work includes:
Performing an assessment of maritime infrastructure at the Cleveland-Cuyahoga County Cleveland Bulk Terminal on Whiskey Island, and leading the design of necessary improvements.
Serving as Project Manager for the new fishing pier and shoreline protection at Lake Metroparks' Painesville Township Park.
Working with Cleveland Metroparks on several waterfront improvements including designing infrastructure to support Water Taxis on the Cuyahoga River, improvements to E. 55th Street Marina, and lakefront park and beach enhancements.
Designing repairs to the shoreline of Burke Lakefront Airport after it suffered damage from Superstorm Sandy.
Mark is a Professional Engineer licensed in Ohio, Michigan, and Florida. He has a Bachelor of Science Degree and a Master of Science Degree in Ocean Engineering from Florida Institute of Technology. He is an NAUI Certified Open Water Diver.