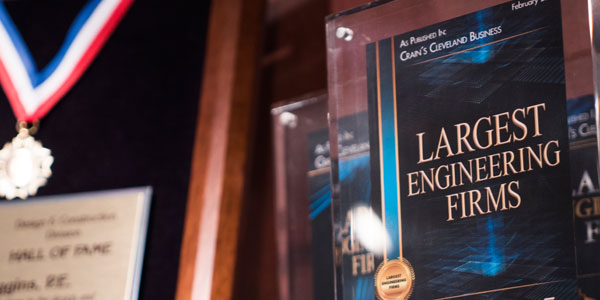 KS Associates, Inc. earned a spot on the Crain's Cleveland Business annual list of Northeast Ohio's largest engineering firms, ranked by the number of local registered engineers.
According to Lynn S. Miggins, P.E., President of KS Associates, "KS Associates works hard to retain a talented team of engineers with strong backgrounds in their respective disciplines. Day after day they uphold our core values of treating clients like gold and working in the most ethical manner. The skills, talents, and experience that our engineers bring to the firm give KS Associates the ability to best serve our clients through innovative, well-managed projects."
KS Associates congratulates all of the firms that made the list, many of which are KS clients. The list is a reminder of the essential contributions of engineering firms, and their roles in re-shaping the Northeast Ohio landscape and contributing to our region's economic vitality.