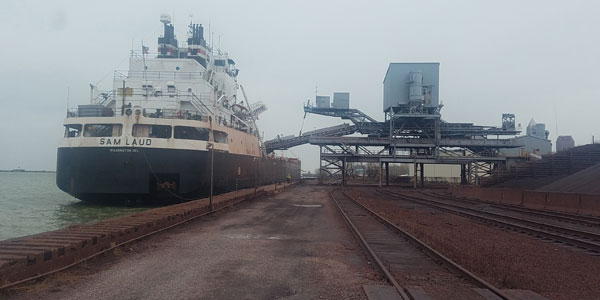 KS Associates has been selected by the Cleveland-Cuyahoga County Port Authority (CCCPA) to provide engineering services for a maritime infrastructure program at the Cleveland Bulk Terminal (CBT) on Whiskey Island. The project includes developing innovative, cost-effective design solutions to rehabilitate and replace 1,184 LF of bulkhead along the CBT property; installing mooring bollards; developing stormwater management solutions; updating lighting and safety features; surveying; performing environmental and historic archaeology studies; and  providing assistance with the development of a GIS database for a future Asset Management Program.
One unique aspect of the project is addressing historical preservation issues. The project area is listed on the National Register of Historic Places. ASC Group, Inc. is providing archaeological investigations and guidance in compliance with ODOT for Section 106 and Section 4(f) permitting requirements.
KS Associates, as lead consultant, is partnering with the CCCPA, ODOT, and subconsultants to complete the project on an accelerated schedule. Field investigations during the design phase and construction activities will be programmed around the busy shipping schedule to minimize disruption to port operations. The goal is to commence construction in August 2018 and complete construction in the spring of 2019.  
In 2016 and 2017, KS Associates provided a complete above-ground and below-water assessment of the CBT's existing infrastructure. Having an in-depth understanding of existing site conditions, opportunities, and challenges is helping propel the project forward.