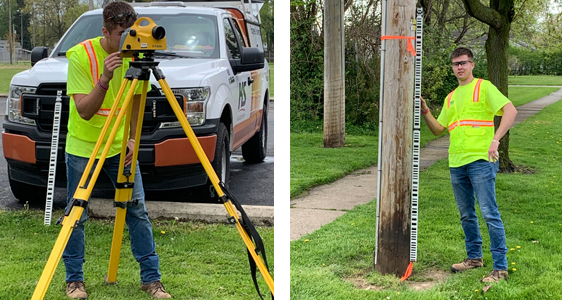 KS Associates is pleased to announce that we have a new member of our Survey Group. Karson Cendrosky has joined our team as a summer intern. He will assist KS field crews in performing a variety of survey tasks, working on interesting and diverse projects.
Karson is a student at Ohio University and is pursuing a Bachelor of Science Degree in civil engineering.
Karson is contemplating becoming a dual-licensed P.E./P.S. He is excited about the day when he can put all of the principles of surveying and engineering together and see a project come to life — from concept to construction.
KS Associates is delighted to have Karson on board, giving him a solid understanding of what surveyors do, the technology they use, and how important their roles are in design and construction projects.