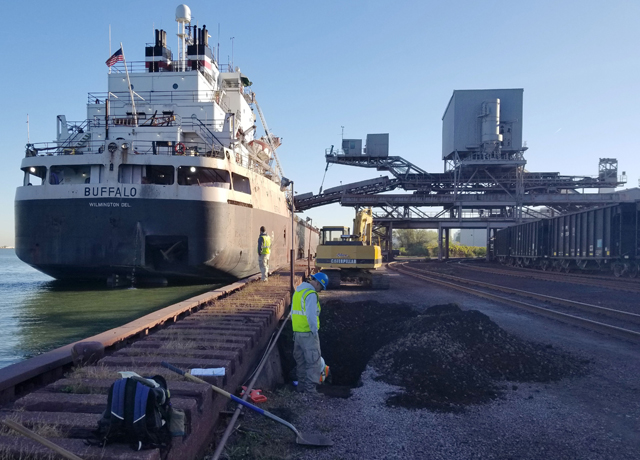 KS Associates will be among the presenters at the 2018 Ohio Transportation Engineering Conference (OTEC). Mark Cencer, P.E., KS Associates' Director of Coastal Engineering Services, and Nicholas LaPointe, Director of Planning and Capital Improvements at Cleveland-Cuyahoga County Port Authority, will present, "Major Multimodal Transportation Infrastructure Rehabilitation at the Cleveland Bulk Terminal." The presentation takes place on Wednesday, October 3, 2018, at 8:00 a.m. 
The Cleveland-Cuyahoga County Port Authority operates the Cleveland Bulk Terminal (CBT), the region's premier multimodal transportation center. The CBT supports marine transportation by ship and barge, as well as land transportation by rail and truck. The CBT facilitates the movement of dry bulk commodities, including 2,000,000 tons of taconite annually. KS Associates led an inspection and design services for a major maritime rehabilitation of the CBT's 70-year-old waterfront infrastructure.
The presentation promises to deliver the methodologies and innovative designs that harness the legacy of infrastructure at the CBT, reduce construction risk, and minimize impact to critical port operations.