LEADERSHIP
At KS Associates, we believe that leadership means empowering others to do their best. For our clients, that means sharing our experiences and technical knowledge to guide their projects to successful outcomes. For our employees, that means leveraging their talents and providing a work environment to keep them satisfied and challenged. Meet our leadership team …
Lynn S. Miggins, P.E., President, Principal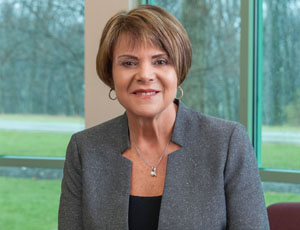 Lynn is a Professional Engineer by trade and business owner by passion. When she and her partner Mark Skellenger purchased KS Associates in 1987, she had one goal in mind — keep clients happy by providing the Gold Standard of Care. Today, her mantra of providing exceptional client service pervades all facets of the firm. It's what has fueled firm's growth and sustainability, even in the most volatile markets. A resolute focus on her clients' needs has resulted in interesting, high-profile projects that her employees love, and gives KS Associates the distinction as one of the leading civil engineering and transportation engineering firms in the region. Contact Lynn.
Mark B. Skellenger, P.E., KS Associates, Inc. Board of Directors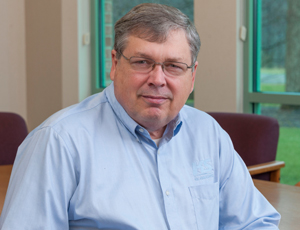 Mark is one of the two founding members of KS Associates, Inc. For 35 years, from 1987 to 2022, Mark served as Vice President and led the firm in winning and delivering high-profile assignments for public agencies and private clients throughout Northeast Ohio – primarily for residential, commercial and institutional site development projects. In May 2022, Mark announced his retirement after a successful and rewarding civil engineering career. He currently serves on the KS Board of Directors and provides consulting services on a part-time basis. Contact Mark.
Mark P. Cencer, P.E., Director of Coastal Engineering Services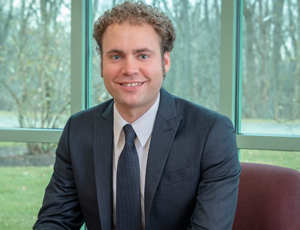 Mark is an expert when it comes to projects along Lake Erie and virtually any body of water. He is a coastal engineer who excels in working with this team to deliver sound, sustainable solutions to waterfront infrastructure projects — from piers, docks, and boat ramps to revetments, bulkheads and breakwaters. He has an unprecedented level of insight into the highly specialized coastal engineering discipline, knows how to navigate projects through regulatory processes, and understands the local coastal construction market. Contact Mark.
Mark A. Yeager, P.S., Director of Land Surveying Services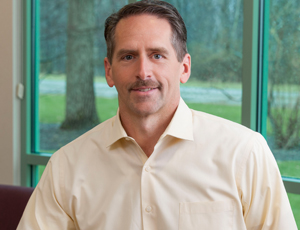 Mark is the main point of contact for all things surveying at KS Associates. Mark has always enjoyed the outdoors and has been fascinated with spatial geometry, geography, and maps. He turned that passion into a successful career as a Professional Surveyor. Eventually he traded in his work boots for wingtips, then joined KS Associates as Director of Surveying Services. Today, he spends most of his time interfacing with clients and his survey staff. Mark excels at developing professional relationships with clients who rely on his team to deliver what was promised — quality surveys that serve as the foundation of important design projects that ultimately improve our quality of life. Contact Mark.
Kathleen M. Bast, Marketing Director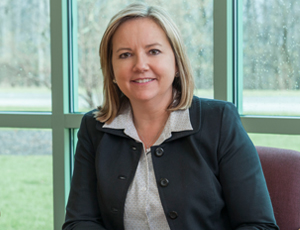 Kathy is responsible for making sure we never take for granted the importance of telling the KS Story. Her priority is to communicate the important roles our engineers and surveyors have in design and construction projects. Kathy works closely with our Leadership Team and partners to develop project-winning proposals. She is also responsible for public relations, marketing, internal communications, Social Media, and planning events that reward our employees for their hard work and ability to consistently "wow" our clients. Contact Kathy.