Responding to a Dynamic Market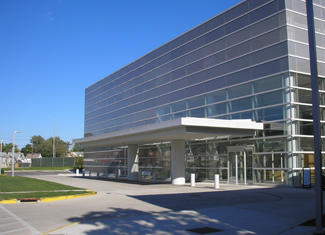 KS Associates provides engineering services in support of newly constructed and renovated hospitals, medical practice facilities, laboratories, nursing homes, and other structures used for the management and advancement of healthcare. Our Professional Engineers work directly with architects, healthcare administrators, and facility planning professionals to design infrastructure in support of healthcare facility projects.
We know that our healthcare clients are under constant pressure to reduce costs while remaining responsive to end users, such as patients, visitors, volunteers, physicians, and other providers. That's why our engineering team works hard to understand each user's needs and develop innovative, cost-effective approaches to the civil side of health care facility design and construction.
Engineering Services Include:
Site Investigation Studies
Conceptual Design & Cost Analysis
Site Planning, Zoning & Design
Traffic Impact Studies
Parking, Lighting, Traffic Engineering
Surveying Services
Leadership in Energy and Environmental Design (LEED) Consulting Services
Stormwater Management / Best Management Practices (BMPs)
Floodplain Analysis
Earthwork Evaluation & Management
Stormwater Pollution Prevention Plans
Erosion & Sediment Control
Roadway Design
Preparation of Construction Plans & Specifications
Agency Coordination & Approvals
Construction Administration and Inspection Services
Contact:
Lynn S. Miggins, P.E.
President
440.365.4730,  ext. 310
[email protected]