Reliable Construction Administration and Inspection Services for Successful Project Delivery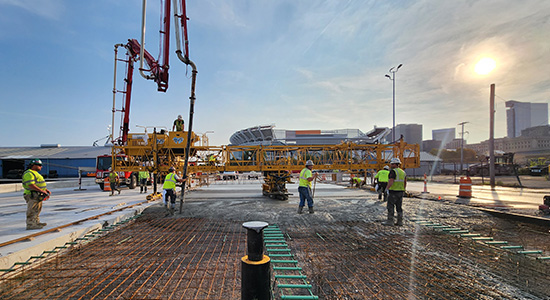 Designing infrastructure is our specialty. And so is making sure that they are built according to plans, specifications, and to the client's expectations. This is where our Construction Administration and Construction Inspection Services come into play.
Members of our team are trained and knowledgeable in all aspects of the construction process. From scheduling and cost estimating to bidding and field inspections, we can provide follow-through services all the way to punch-list inspection.
For the right project – especially when public dollars are at stake and when time is critical – we can assign a Resident Project Representative (RPR) to provide on-site representation during construction. This individual's sole responsibility is to protect the client from defects and deficiencies in work and keep the project on track.
Construction Administration/Inspection Services:
QA/QC Review
Value Engineering
Estimating
Scheduling
Bidding
Field Inspections
We can assign an ODOT Pre-Qualified Project Inspector, Project Structure Inspector
Contact:
Lynn S. Miggins, P.E.
President
440.365.4730, ext. 310
[email protected]