Making the Best use of Public Resources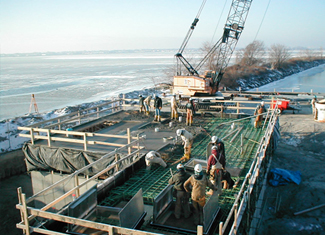 KS Associates operates a Government Services Group that works exclusively for municipalities, administrators, and community leaders. We help government entities make the best use of public resources to improve their community's qualify of life. Our Government Services Group provides planning, design, construction administration, and construction inspection services for all types of public works projects, including new and rehabilitated water, sanitary sewer, and storm drainage systems; roadways and highways; and bridges.
KS Associates is uniquely qualified to serve public clients. Both Lynn S. Miggins, P.E., president, and Mark Skellenger, P.E., former vice president and Board Member, have served City Engineers, giving them a real-world understanding of how local governments operate.
With this insight, KS Associates provides a comprehensive approach to municipal engineering, from planning and design to funding, public interaction, and review processes.
Contact:
Lynn S. Miggins, P.E.
President
440.365.4730, ext. 310
migginsl@ksassociates.com