Fewer Surprises, Expected Outcomes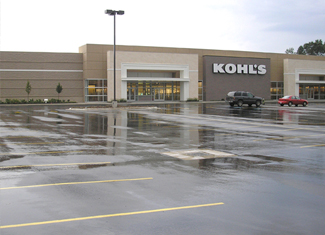 KS Associates has extensive experience in site planning and design for retail and commercial projects. From multi-tenant commercial developments and big-box retailers to restaurants, automotive dealerships, financial institutions, department stores, and more, KS Associates has the experience to successfully complete even the most complex, fast-track projects.
As affordable land becomes increasingly scarce, government regulations and impact fees are making commercial development projects riskier than ever. We understand these risk factors and can help clients overcome obstacles through innovative, cost-effective site designs. We can help clients achieve their goals while remaining in compliance with all project objectives, government regulations, and budgets.
We can also manage a hassle-free agency approval process. We address community and regulatory issues early in the design phase to quickly maneuver your project through the agency approval process. We have excellent reputations with approving agencies, which translates into fewer surprises, fewer design changes, and less chance for schedule delays.
Retail / Commercial Engineering Services:
Site Investigation Studies
Conceptual Design & Cost Analysis
Site Planning, Zoning & Design
Traffic Impact Studies
Surveying Services
Stormwater Management
Floodplain Analysis
Earthwork Evaluation & Management
Stormwater Pollution Prevention Plans
Erosion & Sediment Control
Roadway Design
Preparation of Construction Plans & Specifications
Agency Coordination & Approvals
Construction Administration and Inspection Services
Contact:
Lynn S. Miggins, P.E.
President
440.365.4730, ext. 310
[email protected]