Improving Our Communities' Quality of Life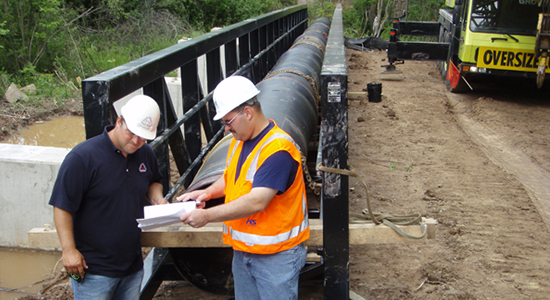 KS Associates helps government entities make the best use of public resources and improve their communities' quality of life. We provide planning, design, and construction-phase services for all types of Public Works projects including new and rehabilitated water collection and distribution systems; sanitary sewage collection and transport systems; storm drainage and management systems; and transportation projects including roadways, highways, and bridges.
Our engineers work in partnership with government entities to plan for and implement projects that provide long-term viability and sustainably for communities.
And, we know what it's like to walk in our clients' shoes. Both owners of KS Associates serve as City Engineers themselves, giving us a unique understanding of public projects. We understand the economic and legal issues involved in zoning codes, building codes, and environmental regulations. This knowledge and sensitivity allows us to quickly resolve issues and complete projects in the most efficient manner.
Public Works Services Include:
Planning & Design
Funding Assistance
Agency Coordination and Approval
Permitting
Construction Administration
Surveying Services
Contact:
Lynn S. Miggins, P.E.
President
440.365.4730,  ext. 310
[email protected]