Fewer Surprises, Expected Outcomes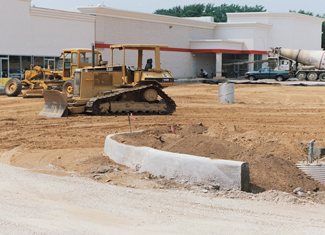 KS Associates provides engineering solutions for all types of site development projects including commercial, institutional, and residential projects. We assist clients through all facets of projects, from due diligence studies and planning to design, cost estimating, permitting, and construction-related services.
Our engineering team is skilled in assessing the benefits and risks associated with site development projects, helping clients overcome challenges and capitalize on opportunities. Our engineers can address site-related engineering issues including stormwater management, utilities, environmental issues, wetlands, zoning, flood plains, and construction processes.
KS Associates also helps clients understand and work through the regulatory approval process. We can represent projects at public meetings, helping all project stakeholders understand the goals and visions of the project, and the benefit it will bring to a community.
Site Development Services:
Site Investigation Studies
Conceptual Design & Cost Analysis
Site Planning, Zoning & Design
Traffic Impact Studies
Surveying Services
Stormwater Management
Floodplain Analysis
Earthwork Evaluation & Management
Stormwater Pollution Prevention Plans
Erosion & Sediment Control
Roadway Design
Preparation of Construction Plans & Specifications
Agency Coordination & Approvals
Construction Administration and Inspection Services
Contact:
Lynn S. Miggins, P.E.
President
440.365.4730, ext. 310
migginsl@ksassociates.com