Safe and Reliable Water / Wastewater Systems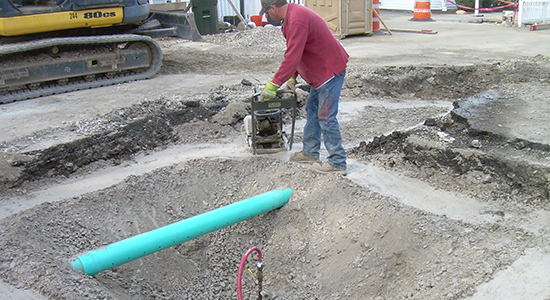 KS Associates has significant experience in designing water mains, sanitary sewers, and stormwater management systems for residential, commercial, and industrial uses. Our team has designed thousands of feet of water and wastewater systems for municipalities, public agencies, and private clients.
Our team works hard to put systems into service as quickly and as cost-effectively as possible with minimal disruption to residents and consumers.
In addition to design, we can see the project from concept to completion. Our services include surveying, Rights-of-Way and easements, construction administration, and on-site construction inspection. We also help clients identify funding sources and pursuing funding opportunities to offset the cost of the infrastructure investment.
The practical experience we have gained over the years translates into designs that economically meet each client's needs and construction projects that are successfully completed with minimum change orders.
Contact:
Lynn S. Miggins, P.E.
President
440.365.4730, ext. 310
[email protected]