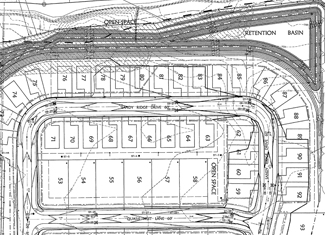 Well-Designed Residential Communities
KS Associates has extensive experience in planning and designing residential communities and infrastructure to support living spaces. We have successfully completed projects of all sizes and types — from subdivisions with as few as 10 units and comprehensive Planned Unit Developments to dormitories, public housing, senior living facilities, nursing homes, and apartment complexes.
We work with developers, builders, architects, public housing agencies, colleges and universities, and other clients to solve site design challenges, including ever-changing government regulations, zoning issues, wetland requirements, stormwater management requirements and traffic impact issues.
Our responsive, creative approach at site design and relationships with various approving agencies keep projects on track and completed in the shortest possible timeframes.
Residential Site Design Services Include:
Site Investigation Studies
Conceptual Design & Cost Analysis
Site Planning, Zoning & Design
Traffic Impact Studies
Surveying Services
Stormwater Management
Floodplain Analysis
Earthwork Evaluation & Management
Stormwater Pollution Prevention Plans
Erosion & Sediment Control
Roadway Design
Preparation of Construction Plans & Specifications
Agency Coordination & Approvals
Construction Administration and Inspection Services
Contact:
Lynn S. Miggins, P.E.
President
440.365.4730, ext. 310
[email protected]