K-12 & Higher Education Expertise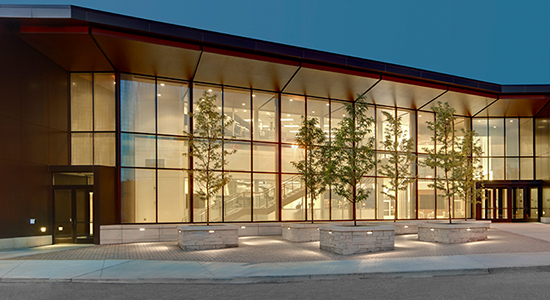 KS Associates works with architects, owners, school districts, and building and grounds professionals to design infrastructure in support of newly constructed and renovated educational facilities. We offer engineering services that address the needs of all project stakeholders — from students and faculty members to municipalities and regulatory agencies. Our engineering services aim to minimize environmental impact, encourage sustainability, and capitalize on available resources.
Our Professional Engineers have expertise in site planning and design for large, campus-wide expansion programs. We also provide engineering solutions for improvements to all types of supporting infrastructure including access routes, entry ways, parking lots, sidewalks, above- and below-ground utilities, stormwater management facilities, lighting, security features, and more.
Our team has also been involved in all facets of Safe Routes to School projects, helping communities apply for and secure funding, providing design services, and providing construction phase services when SRTS projects become reality.
Engineering Services Include:
Site Planning and Design Services
Stormwater Management/Best Management Practices (BMPs)
Leadership in Energy and Environmental Design (LEED) Consulting Services
Construction Administration and Inspection Services
Safe Routes to Schools – Funding and Engineering Services
Surveying Services
Contact:
Lynn S. Miggins, P.E.
President
440.365.4730, ext. 310
[email protected]