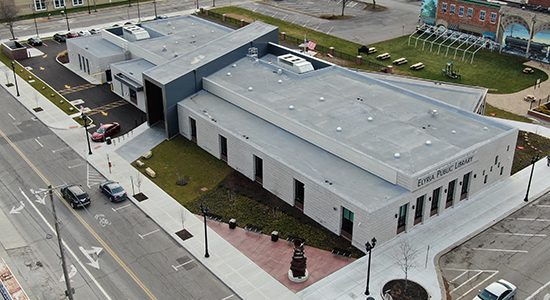 Congratulations to our client CBHL Design, Inc. on the successful completion of the new Central Branch of the Elyria Public Library System. The new 22,500-square-foot facility opened its doors on October, 2021. The new Central Branch facility is the final link in a five-year quest to renovate and upgrade facilities of the entire library system.
KS Associates provided surveying and civil engineering services for the project. Our engineers worked with CBLH and the City of Elyria to overcome challenges of this urban redevelopment project, including addressing unforeseeable underground conditions and developing a method to meet water quality standards.
KS Associates was also on the team for the retrofit of the South Elyria Branch and the renovations of the Keystone branch.
The project is featured in the January 2022 issue of Properties Magazine.