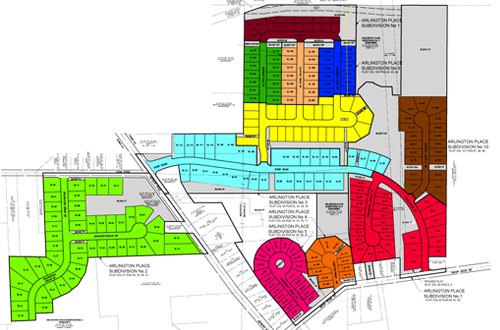 KS Associates provided site planning and design services for this 146-acre project. This residential subdivision consists of 239 single-family lots.
The design originally included two large detention ponds; however, because of impacting wetlands, the design was quickly re-evaluated and revised. A smaller temporary basin was constructed.
KS Associates was responsible for the entire project, from conceptual design to construction administration.