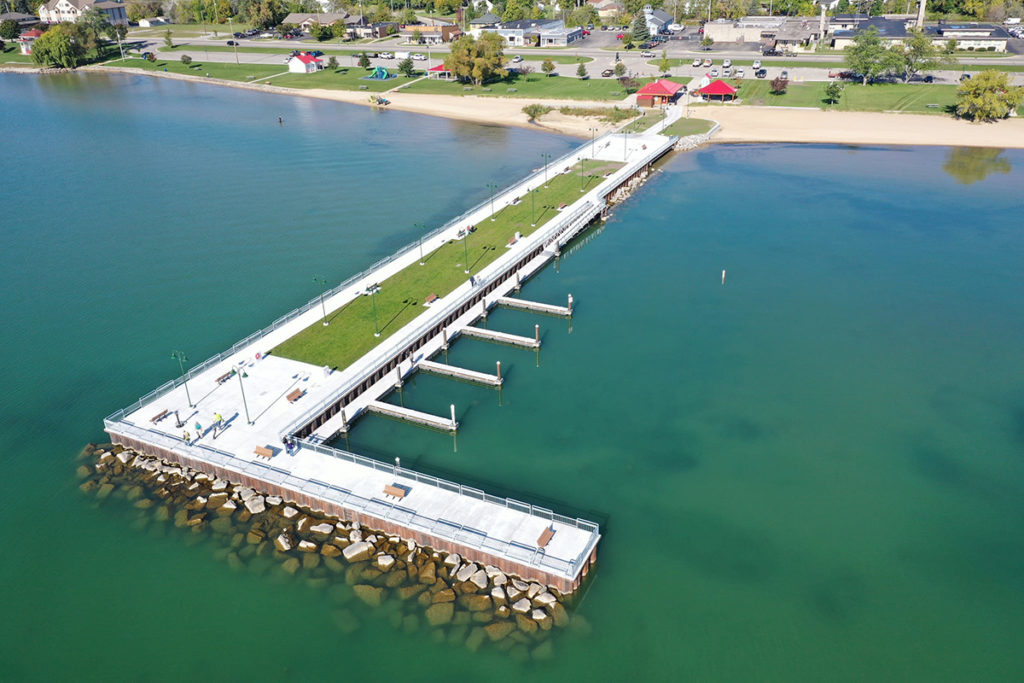 KS Associates was engaged as a subconsultant to Foth Infrastructure & Environment, LLC, to assist with the rehabilitation of the Shoreline Park Pier in Tawas City, Michigan. Foth originally hired KS Associates to assist with a preliminary inspection to access the current pier condition and provide support for preparing grant applications to seek funding for the project. After performing an onsite inspection, KS coastal engineers recommended a comprehensive rehabilitation of the pier structure. The Foth/KS team assisted Tawas City with securing $3,900,000 in grant funding from the Michigan Economic Development Corporation.
The project includes the design of 785 linear feet of new sheet piling, new concrete walkways, new armor stone revetments, transient dockage, and a new 25-foot-long bridge to improve littoral transport along the beach at the park. The project also includes new park amenities and lighting.
The Foth/KS team seamlessly worked together from the initial inspection through the detailed design phases. KS Associates added value by guiding the project through permitting with the U.S. Army Corps of Engineers and Michigan Department of Environmental Quality (MDEQ).
The pier was open to the public in 2021.