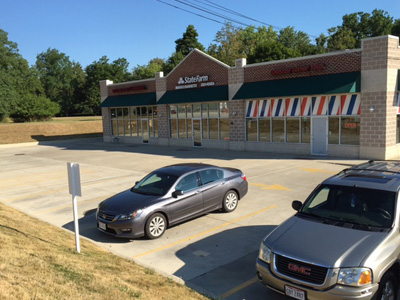 Heritage Square is a retail development located at the intersection of Detroit Road (SR 254) and SR 83 in Avon. KS Associates provided site design services for the development, including site plans for a KinderCare Learning Center, a Dunkin' Donuts, a bank, and additional retail space.
With 40 feet of fall across this 15-acre commercial project, site grading was a challenge. KS Associates performed an earthwork analysis using AGTEK software to deliver probable earthwork quantities. Multiple retaining walls were used to maximize land space, including a portion of the stormwater basin. 
Improvement plans included site layout; utility design; storm water management; grading and drainage design; and erosion/sediment control design. The KS design team provided timely progress reports to keep the client informed of project's progress.