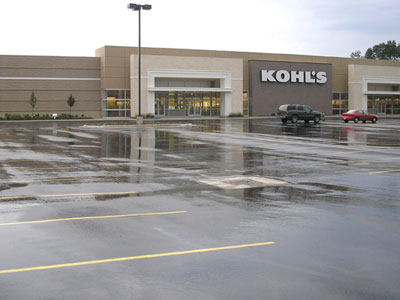 Lighthouse Village is a 450,000-square-foot retail development located at Leavitt Road (SR-58) and Jaeger Road. The developer selected KS Associates to provide civil engineering services for the project — from surveying, feasibility studies, traffic analysis, and preliminary design, all the way though final design, preparation of construction documents, roadway improvements, and construction staking.
Site design services included stormwater management, stormwater pollution prevention, utilities, zoning and grading. KS Associates also helped the developer address community concerns and wetlands issues.
Project challenges included maximizing leasable assets on a constrained site, and deed restrictions that were prohibiting the project from moving forward. KS Associates helped the developer overcome both of these obstacles.
Our design team was also retained to provide site design services for tenants including anchor retailer Kohl's and an Applebee's restaurant, as well as outlots leased at a later date.
This development provided a much-needed retail trade area to western Lorain County.