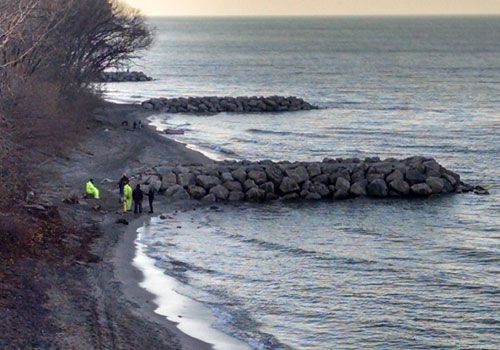 KS Associates assisted Cleveland Metroparks with improvements to Perkins Beach. The beach is located on the western shore of Edgewater Park in Cleveland. The project included the rehabilitation of five concrete modular piers, removal of old concrete modules, design of new detached breakwaters, and rehabilitation of a groin at the beach.
In addition to design services, KS Associates provided a hydrographic and topographic survey of the Lake Erie shoreline, obtained soil borings and sand samples, prepared individual U.S. Army Corps of Engineers 401 and Ohio EPA 404 permits, and prepared an ODNR Shore Structure Permit.
Construction was complete in 2018.
This project is one of several projects that KS Associates has completed under a five-year Professional Design Services Contract (2014-2019) with Cleveland Metroparks.