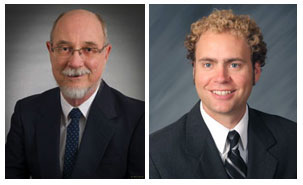 KS Associates will be among the exhibiting companies at the 2017 Ohio Parks and Recreation Association (OPRA) Conference. The event takes place February 12 to February 14 at the Kalahari Convention Center in Sandusky, Ohio.
Stop by our booth to meet representatives from the KS Coastal Engineering Group. John S. Matricardi, P.E., KS Associates' Director of Coastal Engineering Services, and Mark P. Cencer, P.E., a KS Associates Project Engineer, will be on hand to provide insight and advice on funding, designing, building, and maintaining waterfront facilities.
While you're there, learn more about our projects and why KS can help you make progress in improving your waterfront infrastructure.
About the Ohio Parks and Recreation Association (OPRA):
Ohio Parks & Recreation Association (OPRA) is a non-profit, public interest organization. The association represents professionals and citizen board members striving to provide quality park and recreational facilities for Ohioans while protecting and preserving Ohio's natural resources. OPRA's mission is to advance parks and recreation services through networking, education, training and advocacy, thereby enhancing the quality of life for the communities it represents. For more information about OPRA and to register for the conference, go to: www.opraonline.org.