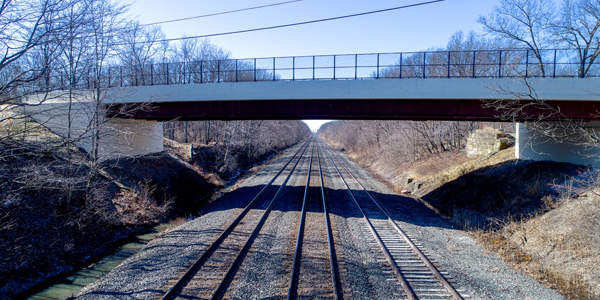 The Lake Erie Section of the American Society of Highway Engineers (ASHE) has awarded KS Associates a 2018 Outstanding Transportation Project Award in the "Projects Under $10 Million in Construction" category. KS Associates' project, the Highbridge Road Bridge Over Norfolk Southern Railroad, was selected due to its complexity, innovation, and benefit to the traveling public. KS Associates served as the lead engineering consultant, under contract with the City of Vermilion. The construction contract was awarded to Mosser Construction, Inc.
According to Joseph Shaffer, P.E., Director of Engineering and Project Development at Greater Cleveland Regional Transit Authority (GCRTA), and a volunteer member of AHSE's award selection committee, "The committee agreed that the project is deserving of an award for its excellent service and value to the community. As an engineer for a rail transit system, I especially appreciate the generous clearances that the project received for the rail Right-of-Way."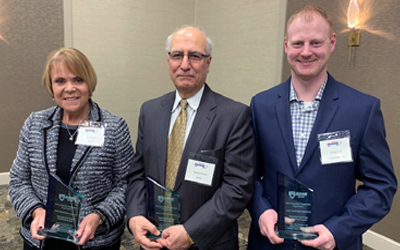 On Tuesday, March 26, 2019, the ASHE Lake Erie Section hosted a luncheon to recognize winners in the award program. KS Associates was invited to present the Highbridge Road Bridge project. Lynn Miggins, P.E., President of KS Associates, discussed the history of and the funding strategy for the project. Hamid Homaee, P.E., Principal at KS Associates, discussed the technical complexities of designing a bridge over active railroad, and replacing a structure that was removed 30 years ago.
Congratulations to the City of Vermilion on this award-winning project, to the KS Team, and to the many stakeholders who played important roles in bringing this project to life.