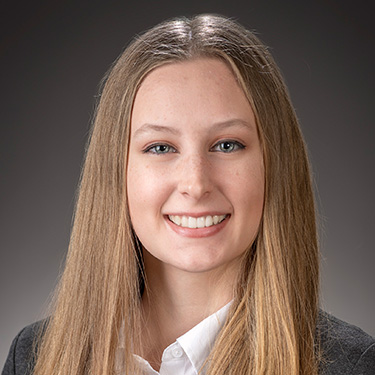 KS Associates is pleased to announce that Morgan Calvey has joined the firm and is the newest member of the growing KS Coastal Engineering Group. The group is a specialized team that provides marine engineering solutions for all types of waterfront and water-related infrastructure along Lake Erie, the Great Lakes, tributaries, and inland bodies of water.
Prior to joining KS Associates, Morgan served as a coastal engineer at the Michigan Department of Environment, Great Lakes, and Energy (EGLE). She performed engineering and permitting tasks on projects relating to high-risk erosion areas and coastal zone management. Morgan is proficient in MATLAB, a complex numeric modeling and data analysis tool used almost exclusively by marine engineers. Her knowledge and experience will be an immediate asset to KS clients with coastal infrastructure initiatives. 
Morgan has a Bachelor of Science in Civil Engineering from Arizona State University. She is currently working to obtain a Master's degree in Coastal Engineering from Texas A&M University, with a completion goal of December 2023.  Morgan has passed the Fundamentals in Engineering (F.E.) exam, an important milestone of her goal of becoming a licensed Professional Engineer (P.E.).
While not working along the water or studying to complete her Master's degree, Morgan loves to road bike, paint, and take classes to expand her interests.
Welcome to the KS Coastal Engineering Group, Morgan!