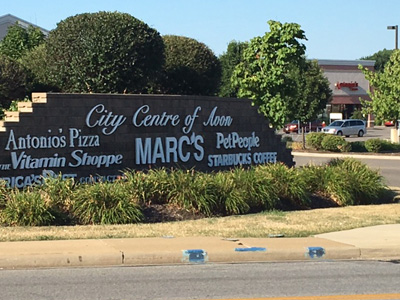 KS Associates provided site planning and design services for this commercial development. The project is at the southeast corner of Detroit Road (SR 254) and SR 83. KS was challenged to maximize the amount of land available for development for this 18-acre commercial and office complex.
During the first phase of the project, KS Associates addressed stormwater management, which included underground HDPE Stormchambers. These open-bottomed chambers were used to meet the stormwater management requirements and free up valuable land space.
A subsequent phase of the project involved the design of a regional stormwater basin supported by a retaining wall in the middle of the site to maximize land space. To meet the requirements of the NPDES General Permit, bioretention swales were designed throughout the project to provide sedimentation areas.
KS worked closely with the Owner and General Contractor to coordinate site details, investigate potential tenant inquiries, review sub-contractor proposals, answer bidding inquiries, provide fee summary estimates for financing, and assist the owner and the contractor during construction.