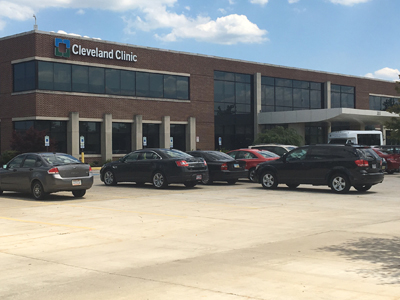 KS Associates provided site design services for the Cleveland Clinic Elyria Family Health and Surgery Center located in the Chestnut Commons commercial development. KS provided the civil design for the two-story, 40,000-square-foot medical office building.
The design included site and utility layout, site grading and drainage, and erosion/sediment control. The improvement plans also incorporated design for a two-story, 10,000-square-foot expansion.
Our team worked closely with the Owner's representative to define bid alternates within the plan set. Services included providing assistance to the owner during bidding and construction.
The KS Site Development Team also served as the Prime Consultant, and designed the entire 55-acre Chestnut Commons shopping center, located at the intersection of Chestnut Ridge Road and State Route 57.