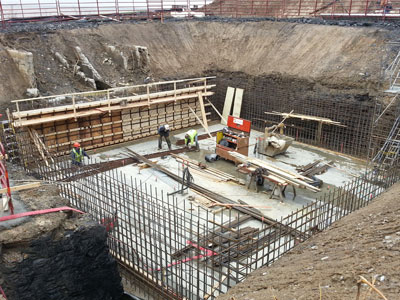 The City of Vermilion selected the team of KS Associates and CT Consultants to provide construction inspection services for the Elberta Beach Pump Station Improvement. KS Associates provided a resident project representative to observe and document the contractor's daily activities for this nine-month project.
The project involved construction of an equalization basin – a gravity-in, pump-out facility – to provide temporary storage for wet weather flows. The project included a complete rehabilitation of an existing sanitary pump station including installation of a new generator and telemetry equipment. This is related to a larger Sanitary Sewer Overflow Elimination Project aimed at preventing untreated sewage from flowing into Lake Erie.
The project was constructed at a cost of $1,569,582.