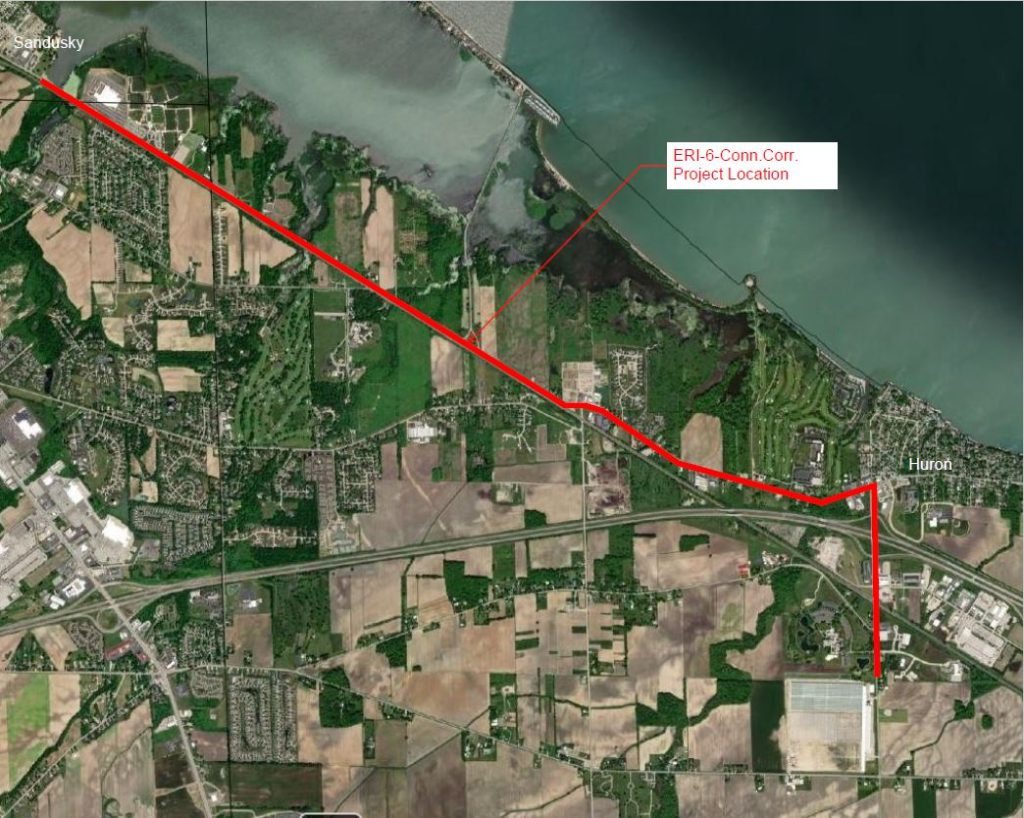 The Ohio Department of Transportation (ODOT) District 3 selected KS Associates to provide surveying for a major and long-awaited transportation infrastructure improvement in Erie County. The ERI 6 Connectivity Corridor project consists of converting five intersections into single-lane modern roundabouts, installing a continuous two-way left turn lane through a portion of the corridor, extension of the Sandusky Bay Pathway multi-use path, and installing a new multi-use path along US 6 and Rye Beach Road to connect the Sandusky Bay Pathway to the City of Huron.
The purpose of the ERI US 6 Connectivity Corridor is to enhance safety, increase efficiency, improve transportation options, and increase community connectivity across Erie County. This $34.6 million project was made possible in part by a $24.5 million U. S. Department of Transportation Rebuilding American Infrastructure with Sustainability and Equity (RAISE) grant, awarded to the City of Sandusky in August 2022.
Surveying for this five-mile project commenced in November 2022. To meet the schedule, KS included OHM Advisors and O.R. Colan on the team. The combined forces of KS and OHM will allow for multiple survey crews to be deployed at the same time to complete the survey. O.R. Colan will provide land record research to assist in the property line and right-of-way determination.
To enhance efficiencies, the team is utilizing a Terrestrial Mobile LiDAR System (TMLS) in addition to conventional field surveying. Surveyors are obtaining pavement locations and elevations using the TMLS. The TMLS improves safety by reducing the need to physically stand in the roadway to acquire data — important considering the project includes 45 to 55 mph speed limits. The TMLS is also helping to save time by locating features near the roadway such as signs, utility poles, and guardrails.