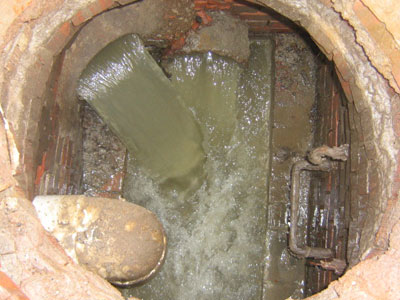 KS Associates provided engineering and surveying services for the NEORSD Euclid Creek Pump Station/Lakeshore Boulevard Relief Sewer Project (ECPS/LBRS) Project. The project was aimed at resolving flooding issues at the Euclid Creek Pump Station and associated hydraulic issues at the Lakeshore Boulevard Relief Sewer.
KS Associates performed surveying and base mapping services for more than 6,100 linear feet of Lakeshore Boulevard, East Park Drive and Crestland Road Rights-of-Way, and provided topographic surveying and utility mapping for the design of the new sewer system. This included a stream survey over a portion of Euclid Creek at Lakeshore Boulevard and the ECPS. KS Associates deployed multiple survey teams to gather topographic survey data to adhere to the design schedule.
KS Associates also provided design and construction phase services for the LBRS portion of the project. KS Associates designed 4,000 linear feet of sanitary sewer and roadway improvements, including the resurfacing of one mile of roadway. KS engineers prepared plan and profile sheets, storm water pollution prevention plans, and Maintenance of Traffic (MOT) plans. KS Associates also assisted with obtaining permits and easements.
KS Associates provided services as a subconsultant to Hatch Mott MacDonald.